Missions
---
At Erie Shores Assembly of God, we have a great desire to be obedient to Christ's command to make disciples, both locally an globally.
8 But you will receive power when the Holy Spirit comes on you; and you will be my witnesses in Jerusalem, and in all Judea and Samaria, and to the ends of the earth. Acts 1:8 NIV

Cherry St. Mission Ministries
In 2013 Erie Shores began a partnership with Cherry Street Mission Ministries in Toledo, Ohio to assist in serving, providing for, and ministering to the less fortunate and homeless in Northwest Ohio. Each month we send a group to work either in their Lifebridge clothing distribution center, or the Madison Street soup kitchen. We currently have over 1/3 of our congregation trained to serve at Cherry Street and other members of our congregation have provided over 2000 lbs of clothing and food items to support the mission.
Operation Christmas Child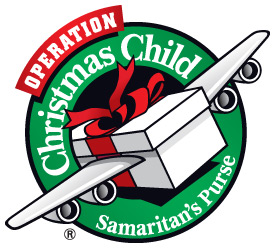 In November we hold a Packing Party at Erie Shores to pack shoe boxes with Christmas gifts for children in impoverished countries; please see our blog posts for the latest event. If you would like to help provide gifts, you can drop them off at the church anytime the staff is in up until the night of the packing party. We would love to have you come and take part in packing and praying over the show boxes as well. So come on out and let's have a good time together in the Lord!