---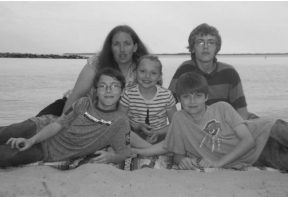 It is with great sadness that I inform you of the passing of Jessica Miller and yet it is with great joy to know that she is now in the presence of Jesus Christ, the Son of God and her Lord and Savior.
As we journey through life, it is natural for all mankind to go through various trials and circumstances. Some we understand, but there are many others that are too difficult to comprehend and make sense of. This is one of them. But, yet, for Jessica there is now a very clear understanding. For those of us who remain, we may question the wisdom of God, trying to make sense out of it all. Our hope and trust must always be placed in the Lord for only He knows what is best for His people. ~Pastor Harry Hunt
Jessica E. Miller, 39, of Marblehead, OH died Thursday, September 8, 2016 at St. Vincent Mercy Hospital, Toledo, OH. She was born July 24, 1977 in Ft. Jennings, Oh the daughter of Christine (Manning) Hildebrand. She married Harold E. Miller on April 3, 1998 and he preceded her in death on Jan. 27, 2011. She was a member of Erie Shores Assembly of God.
Surviving are her children William E. Miller, Harold E. "Harry" Miller, Michael E. Miller, Emma E. Miller all at home; cousins: Georgina, Nicole and Amanda. She was preceded in death by her mother Christine Hildebrand and husband: Harold Miller.
Thank you for your continued prayers and support for this family!
Donation Information
An account in Memorial of Harold and Jessica Miller has been established to be used to assist their 4 children with any financial burdens that they may encounter over the next several weeks and months. 100% of all monies given in their memory will be used for their children. All funds remaining will be dispersed to each child equally.
---
Amount Donated: $724.67
Number of Donors: 11
Please make a donation for any amount by clicking the button below. The process is quick, simple and secure.
Recent Donations:

| | | | |
| --- | --- | --- | --- |
| Date | Amount | Fees | Net Amount |
| 9/19/2016 | 206.29 | 6.29 | 200.00 |
| 9/16/2016 | 50.00 | 0.80 | 49.20 |
| 9/14/2016 | 103.30 | 3.30 | 100.00 |
| 9/14/2016 | 25.00 | 1.03 | 23.97 |
| 9/13/2016 | 51.81 | 1.81 | 50.00 |
| 9/13/2016 | 51.81 | 1.81 | 50.00 |
| 9/13/2016 | 103.3 | 3.30 | 100.00 |
| 9/13/2016 | 51.81 | 1.81 | 50.00 |
| 9/12/2016 | 50.00 | 1.75 | 48.25 |
| 9/12/2016 | 50.00 | 1.75 | 48.25 |
| 9/12/2016 | 5.46 | 0.46 | 5.00 |
---
---